We Buy Used Cars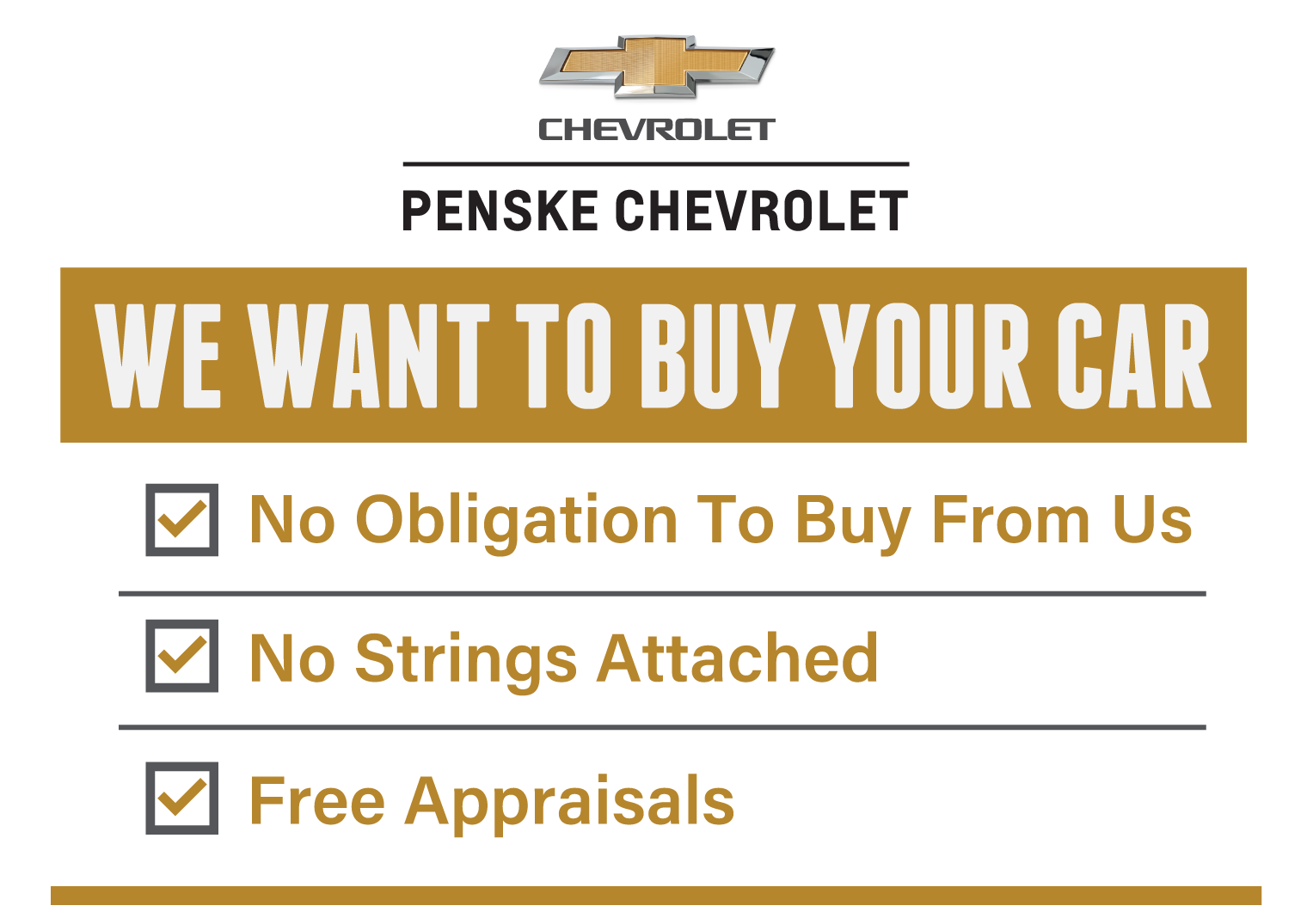 Cash for Cars in Indianapolis, IN
If you've been paying any attention to automotive related news lately, you've probably heard that there is a current shortage of used vehicles. This is due to a variety of factors, but what it means to you is that there may never be a better time to get cash for your car in Indianapolis. We're prepared to give you a no-strings-attached cash offer for your current vehicle. It doesn't matter how old the car may be, or how many miles your vehicle has on it—if you're selling a car in Indiana, we'd love to take a closer look. Our dealership is prepared to make you an outright cash offer for the car, truck, van or SUV you are currently driving, and we can also help you take the next steps with confidence.
How Much is Your Car Worth?
As noted above, used vehicles such as yours are in high demand. Our online appraisers can give you an estimate, but once we can take a look at your car in person, our appraisal team can provide you with a bona-fide offer.
The best part? There is absolutely no obligation to do anything after you receive our offer. We think you'll find that our dealership is the best place to sell your car in Indianapolis, but you can always decide to keep the vehicle or take it elsewhere. Chances are, however, that you will be absolutely stunned at the amount of money we can offer for your vehicle.
Once you've found out how much your trade-in is worth, you can adjust your budget and find the perfect new or pre-owned vehicle for your Noblesville and Westfield drives.
How to Sell Your Car in Indianapolis, IN
Selling a car in Indiana doesn't have to feel like a chore—and it certainly doesn't have to take weeks or even months. We make the process incredibly easy, so you can get in and out in a single afternoon:
Just bring your car to the dealership

– While an appointment for this is encouraged – it's not necessary. One of our associates will take down your information and get the official appraisal process started. Be sure to bring your vehicle's title or pay off information along with valid registration papers, driver's license, and any keys to the vehicle.

Get Your Appraisal

– In approximately 30 minutes or less, you should have your vehicle appraisal. Our appraisers are always willing to answer your questions about the appraisal process and the factors involved in appraising a vehicle.

Receive Your Official Purchase Offer

– The offer you receive is valid for seven days provided there are no changes to the vehicle. You can sell us your car for cash, trade it in towards a new vehicle, or go home to think about your options. There's no pressure. You can make the decision now or later.
Selling a Car in Indianapolis: Frequently Asked Questions
How can you get the most cash for your car? Indianapolis drivers may know that private sellers typically earn more than those who trade in their vehicles—but times are changing, and dealerships like Penske Chevrolet are paying out record prices. The best way to maximize your return is to explore the local market, find out how much similar cars are selling for, and get multiple offers before you commit to one.
Can you sell a car online in Indianapolis? Although it may be possible to sell or trade in your car online, you're likely to get a lower return if you go this route. After all, without an in-person inspection, no buyer can be sure that they're making a good investment. As a result, an online buyer may hedge their bets by offering you less than what your vehicle is worth.
Do you need an appointment to trade in your car? As mentioned above, an appointment is recommended but not required. Making your appointment in advance allows us to draw up all the paperwork ahead of time, so you can spend less time at the dealership and more time on the things you love.
What items are needed in order to complete the trade-in? You'll need to bring your vehicle's title and registration, as well as your driver's license. Don't have the title? Contact us to see if we can help you with your next steps. Still paying off your loan? We can still by the vehicle, but you should bring information on your lien holder to the dealership when you're ready to sell.
Get Free Appraisal Now