Why Certified Service?
Your vehicle deserves expert care from the people who know it better than anyone else, and that's exactly what you can expect from the Penske Chevrolet service center. We employ factory-trained technicians who use state-of-the-art technology and equipment to help you keep your vehicle running like new. Trust your vehicle to the Certified Service experts. Simply click on the tab or call to schedule an appointment at our Chevy service center today.
Multi-Point Vehicle Inspection
With your Multi-Point Vehicle Inspection, you get a thorough assessment of your vehicle by the Certified Service experts. So protect yourself and your automotive investment with a comprehensive vehicle inspection at your Penske Chevrolet service center today.
Professional maintenance you can rely on
When it's time for vehicle maintenance or repair, visit our Chevrolet Certified Service experts to handle all your vehicle needs. Nobody knows your vehicle better than our trained automotive service professionals, so from oil changes to engine replacements, you can let our Penske service center take care of everything.
Why Should You Rely on Our Penske Service Center?
When we say that we employ trained and certified service professionals, we mean it. Our team of experts undergoes near-continuous training in the latest Chevrolet service techniques, and unlike many independent or third-party technicians near Carmel and Noblesville we're familiar with all of the latest features in your vehicle. We also have years of experience working on older and pre-owned models, so you can bring just about any vehicle in with confidence.
Still on the fence? Here's why you should always trust an authorized Chevy service center with your vehicle:
- We never cut costs by cutting corners, but we do offer a wide range of service and parts specials to help you save. You can even break up big payments with Synchrony Car Care™ credit.
- We carry out all repairs and replacements, big and small, with genuine OEM parts you can trust.
- Our customer reviews speak for themselves. We cut through the jargon in order to keep you informed and up-to-date on everything that's happening with your vehicle. We even collect our best service tips and tricks for those who'd like to get their hands dirty at home!
Penske Chevrolet service is a cut above whatever standard you might be used to! Schedule your appointment today and let us show you what sets us apart. We're easy to reach from anywhere near Indianapolis or Westfield.
Covid-19 Safety:
Your safety is important to us. To promote a safe and comfortable shopping experience, we are proud to offer:
- Complimentary Vehicle Pick Up and Drop Off Within 10 miles
- Vehicle Home Delivery For Online or In-Store Purchases
- Complimentary At-Home Test Drives
- Touchless Service: You Won't Even Need to Enter the Building!
- Emailed Receipts and Online Payment Options for Service
Exclusions may apply. Contact us to learn more!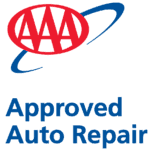 Contact Service
Service: 317-495-9057
Parts: 317-495-9510
3210 E 96th St, Indianapolis, IN 46240